What is bridging finance?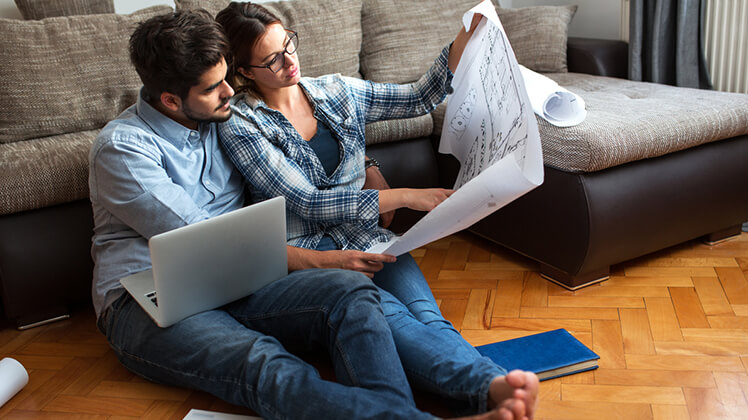 If you are faced with the situation where the perfect new home comes along but you haven't yet sold your existing home, or are worried it may take a while to sell, you may need to find a temporary situation to 'bridge' the gap between loans. Bridging loans or finance are similar to other mortgages but due to the additional risk involved in the situation, they attract high interest rates – so they should be carefully considered.
How do bridging loans work?
This loan type only applies when you have a temporary situation, i.e. you intend on selling your original home within the next 12 months. The size of your bridging loan (ongoing balance) is based on combining the value of your new purchase with your existing mortgage liability and then deducting the expected sale price for your original home. They are generally set for a 6 or 12 month period, and require interest-only repayments. However, during the lending period the interest will continue to compound and be added to your ongoing balance, which in effect translates to the new mortgage on your new property. And, since during the bridging period you won't actually be paying anything off your debt, you will continue to increase your new mortgage the longer you have the arrangement in place.
While bridging finance can be a handy solution when property settlement dates don't coincide, or your property is taking longer than expected to sell, they require good advice and research – just like most financial decisions. The most common risk encountered is if the original home doesn't sell for the amount expected, meaning the lending totals fall short, or if it fails to sell within the 12 months, leading to potential rate increases.
What are the alternatives?
While not always feasible, selling your home first presents less risk for homeowners. You will have your new home budget confirmed, a deposit handy and the assurance of not carrying double mortgages.
Another alternative, if that dream home does come along, is to submit an offer with a contingency that you sell your existing home. In this situation, you are covering all options, expressing an interest in a property but still wishing to process selling first. However, in a buoyant market, with high demand on properties, a vendor can still accept another offer with preferable terms during this contingency period.