Maximising Street Appeal!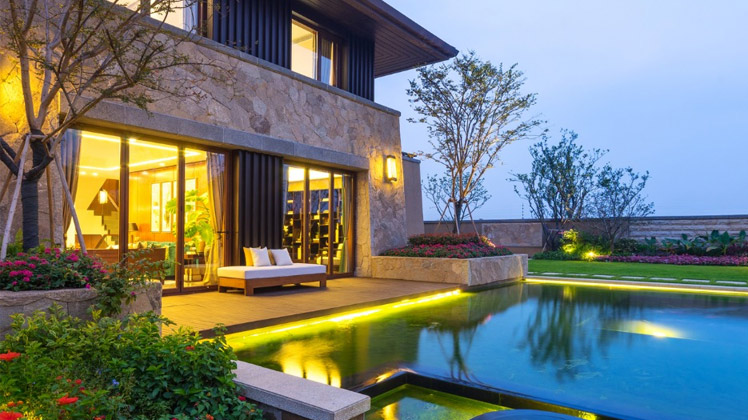 According to real estate agent experts, a prospective buyer will make a decision on whether to book an inspection of your home within the first 8 seconds of a drive by. As they roll passed in their car, their quick scan of your home can make or break a potential sale, have them dying to see more, or flicking to the next listing.
So, while you're making a start on your to-do list to get your home ready for sale, and prioritising where to apply your budget and efforts, don't forget to cast an objective eye on your streetscape presence – would you book a tour to see more?
1. Start with a clear out
Now is not the time to test your skills at reviving plants, if it looks poorly, remove it. Prune dead branches from trees and remove broken furniture, garden hoses, old door mats and kids' sports equipment (the basketball hoop should go).
2. Make it memorable for the right reasons
The front door can be the first element that catches the eye of your buyer, so make sure it looks impressive and makes the house look inviting. Your house number should be easy to find, so consider installing a shiny new set to really get noticed. And don't forget to give some love to your letter box!
3. Light it up
While buyers may be doing the rounds on the weekend, don't discount the after-work drive-bys. Check your external and garden lighting and assess whether it's time to upgrade. Organise a routine to ensure your lighting, including the front rooms, comes on automatically.
4. Inspire with furnishings
A vignette of outdoor furniture in the front garden or on the verandah, can give inspiration to buyers, as well as giving a homely feel. Make sure the furniture arrangement you choose complements the space rather than crowding it.
5. New greenery
Take a photo of your front yard to your nursery for some advice on fresh plantings, for instant appeal as well as longevity throughout the campaign. You might need to select semi-mature plants for instant appeal, rather than seedlings that will take months to make an impact.
6. Fencing statement
A freshly painted or newly installed fence can create the right first impression for a home buyer. A front fence can provide a sense of security as well as creating an additional lifestyle area to further add value for the home.
7. Spruce the roof
Replace any damaged tiles to complete the right street appeal and dissuade any worries about costly repairs for buyers. For the corrugated iron roof, if discoloration or rust is a problem, consider painting for an instant face lift.
8. Clear the path
A high pressure clean of your concrete driveway will have it looking brand new. If you don't have the equipment, a local handyman will do the work for you. An obvious path from the front gate to the door helps direct the eye for your drive by buyer.
9. Median strip adds to the look
While not strictly on your property, now is the time to cover all bases and neaten up the median area in front of your property. This may even mean laying some instant turf, or adding a topping such as shell grit or pebbles. See if you can talk your neighbor into sprucing their area up too!
10. Paint
Of course, an exterior coat of paint will do wonders to make the right first impression. Take the time to create a colour combination that will appeal to most buyers without polarising. A freshly painted home will give a buyer confidence that your home has been looked after, with one less task for them to worry about.