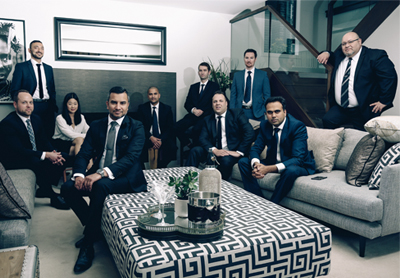 About Loan Studio
Loan Studio is the vision of Colin Sheppard and Sonia Rohlf, both originating from the multi-national awarded Choice Home Loans division of Porter Davis Homes. Having successfully run the sales division of Choice Home Loans and leading the group to win an Australian Mortgage Award for Best Brokerage in Australia in both 2008 and 2009, this team recognised a need in the market.
With the launch of Loan Studio in 2011, a new boutique mortgage brokerage was created, providing long term, relationship-based lending solutions and, industry-leading service to clients and referral partners.
The business has continued to grow in sales volumes and people resources, with current monthly sales exceeding $60 million dollars, and a number of new exciting divisions currently being opened.
The team of savvy construction finance specialists have all been recruited based on our shared passion; to deliver an outstanding client experience. They are qualified, experienced, awarded, respected and dedicated to providing clients with a supportive and satisfying lending experience.
It's this passion and commitment that has seen Loan Studio awarded 'Best New Brokerage 2012' and recognised as a finalist for 'Brokerage of the Year 2013' at the Australian Mortgage Awards.