Getting ready to move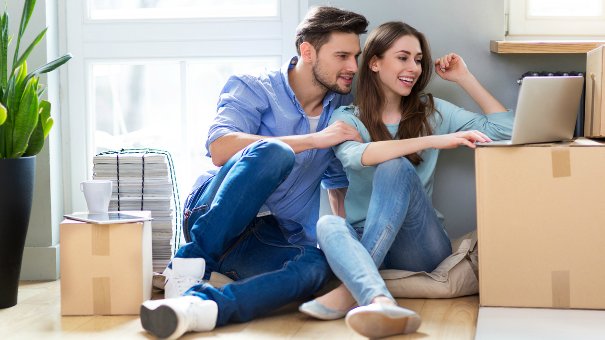 When it comes to stressful life events, moving home is up there with the best of them. The main concern for many is how to seamlessly manage the move between addresses while life, kids, pets and work continues in the background. Embrace the 'timeline checklist' to make sure this daunting task is broken down into manageable actions!
6 weeks out
Once you have your moving date locked in, it's time to get your list of plans into motion. The key to a smooth and stress free move is your preparation in these early weeks!
Organise a folder or a compendium to store all your documents
Get quotes and recommendations for a removalist and secure the booking


Audit current furniture and make plans to sell items not to be moved
Don't forget to make a start on the garage and garden shed
Plan to dispose of old paints, chemicals and gas bottles correctly
Hold a garage sale to get rid of some of the 'sellable' items
Source packing boxes, tape and sharpie pens
Grab plans for the new place and label boxes according to rooms
Start packing up rooms not used, the more you do now the better!
Confirm 'last days' in writing to current schools and kindergartens
Order your 'we've moved' postcards ready to hand out to friends and family
2 weeks out
Moving home with young children and pets under foot is always going to be a challenge! Call in some favours and organise a play date for kids and animals, so you can concentrate on the task ahead.
Confirm child and pet minding arrangements for moving day
Clean out your fridge and freezer and plan meals to use items before moving day
Dismantle any furniture to make it easier to transport, and keep the fixings safe
Arrange phone, electricity, gas, water and internet for your new property
Next week
The week before your move is all about confirming plans and finalising the list for the big day. By now you will be living around boxes, but the end is near!
Organise for your mail to be re-directed and your paper delivery paused
Re-confirm babysitting plans for moving day!
Make a list of tasks for moving day
Organise an electrician if taking light fittings with you
Work out what will go with the removalist and what will be moved by car
Confirm removalist and organise payment terms (card, cash)
Pack each room, leaving out just the essentials to get through the next week
Book a professional 'exit clean' for your old address, including windows
Collect all keys for old address into a zip lock bag
Tomorrow
Get some sleep, tomorrow is a huge day. If all your planning falls into place you should be feeling organised and relaxed!
Defrost the fridge and freezer (if required)
Pack food and toys for babysitter
Pack a new home survival kit, drinks, tea bags, coffee, fruit, bandaids
Moving day
The big day is here! Be prepared to be emotional! Moving home can spark nostalgia mixed with excitement and fear of the unknown, embrace the challenge!
Confirm the removalist understands instructions and identifies fragile goods
Let the experts do the hard work!
If you aren't using a cleaner, turn off the mains power, gas and water
And now the unpacking begins!