Stress less this holiday season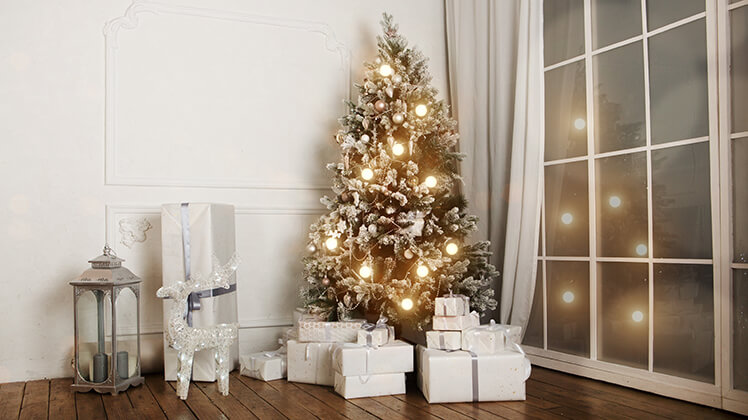 The festive season is upon us, and for some, it has certainly crept up quickly this year. While each year we all have the discussions 'let's keep it simple this year' and 'let's not go over the top', it is easy to get lost in the festive hype, only to feel overwhelmed in January with huge bills and expenses to cover.
It's never too late to ask yourself a few questions before it gets out of hand!
Create a list (and check it twice, hoho). It is the number one rule at this time of year – do not hit the shops without a list. Do your gift buying research and planning at home and shop prices online to make sure you are getting the best price. If you see something not on your list, make a note and come back to it, chances are you actually don't need it!
Review your credit card features. You're not alone if you will be giving your credit cards a workout in the lead up to Christmas. Take the time to look into which one will work the best for your shopping purpose, checking interest rates, payment periods and rewards. And, make a calendar note now to start a savings plan for next Christmas so that you rely on cash spending rather than credit for 2018!
Dealing with school holidays. It's important to remember that the holiday season is more than Christmas Day and the New Year celebrations. With kids off school for 6 weeks, it's a good idea to make some financial plans for January too! Whether it is funds to cover some babysitting and child care, if you don't have the work flexibility to be home, or planning a few family outings, make it a part of your Christmas budgeting – otherwise you may be caught short.
Check your loyalty cards. We use them most days at the supermarket, or to get petrol, but rarely do we take the time to review redemption offers. For example, FlyBuys points can be redeemed as shopping dollars at stores like Kmart and Target, or directly for specific items. Similarly, check your credit card plans to review what can be utilised with loyalty points. Every little bit counts at this time of year!
Set a budget for no surprises. Along with your shopping list, a defined budget is equally as important, allowing you to shop and gift with a clear conscience! It's not about making sure you have spent equally on people but more about keeping things in perspective. Have a think about chatting to your children about the idea of 'something I want, something I need, and something to read' – gives gift giving a purpose!
Be organised, but not too organised. At Christmas time, it does pay to be organised, making sure you don't have to make too many return trips to the shops, but also making sure online items can be delivered in time. But, at the same time, being too organised can mean missing out on 'sale' items. Each year, it appears the traditional Boxing Day sales are creeping in before Christmas with many retailers offering large discounts to entice those last few dollars out of all of us!
Share the festive spirit. While it won't help you to pay the credit card bills, or to curb your over indulging this festive season, sharing the festive spirit with those less fortunate is just a nice thing to do. Christmas can be a very stressful time for those that don't have the capacity to spend money on their family, and just the smallest notion can have a huge impact. Discuss some ideas with family members and choose a worthy cause each year to share some generosity, even rotating the annual choice through family members, so it becomes a part of your tradition.